Chiropractic Testimonials
Digestive Problems Testimonial
Back & Knee Pain Testimonial
Shoulder Pain & Heart Issues
Neck & Back Pain Adjustment

"On February 10th, 2017 I started to experience severe back pain and was unable to walk.
I ended up in the emergency room twice and was extremely concerned. An MRI revealed that I had a severely large herniated disc and 2 bulging discs. The herniated disc was protruding out 20 mm, which pinched a nerve and disabled my right leg. I experienced severe back pain, and at times it was so painful that I could not get out of bed. Knowing that surgery was my last option, my husband starting researching online and found Dr. Ron.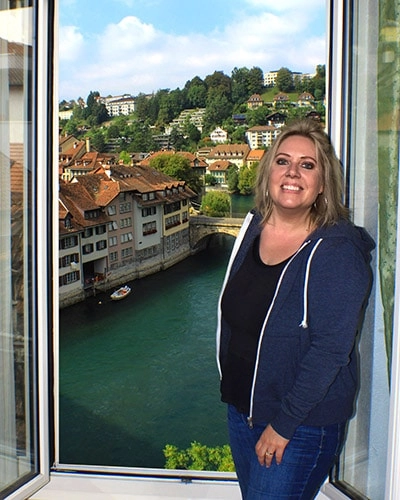 After several phone calls and speaking with his friendly staff, we wanted to try Dr. Ron because of his knowledge and expertise in non-surgical disc treatments.
It took my husband several attempts to convince me to see Dr. Ron because I was scared of anyone even touching my back. Finally, I decided to make an appointment with Dr. Ron. I appreciate that he took my injury very serious, and explained he would not do anything until he saw my MRI report. That was the moment I knew I was in good hands.
We started out with spinal decompression, laser therapy focused on my lower back, and light adjustments on my neck. After just 7 treatments I made a drastic recovery and was able to drive again. Thanks to Dr. Ron, after 15 treatments I experienced even more progress allowing me to get back on my feet and go back to work.
I'm hoping my review will help others, who experience the same pain because of a herniated disc, and give hope, that it is treatable without surgery. It's been exactly 3 months and I'm experiencing no back or leg pain.
I'm very thankful to Dr. Ron and his team for given me my quality of life back. I'm also thankful to my husband that insisted I go see Dr. Ron, and also a big thank you to Julie for taking such good care of me. I highly recommend Dr. Ron and his staff, you're in the absolute best hands."
- Evelyn C.
---

"I hurt my shoulder about 10 years ago. Then I was told by my doctor that I had arthritis. When it got worse I started the laser treatments and I'm so glad that I did! I feel awesome! No pain in my shoulder at all after 4 or 5 treatments. I have no problems. I have not been pain-free in that shoulder for many years. I have now started the laser treatment on my lower back and I can tell it is helping. This works! Try it!
P.S. Dr. Bittle is great at what he does and his office staff are all so helpful and do a great job!"
- Linda W.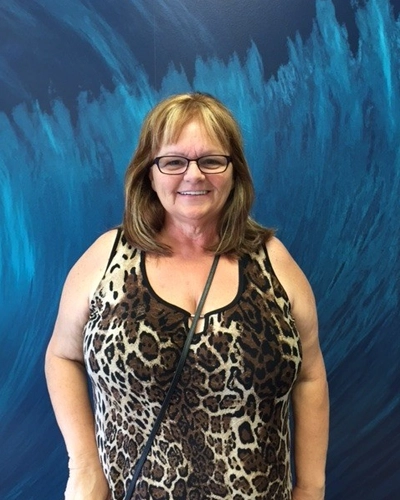 ---
Laser therapy treatment helps reduce pain and inflammation and enhances tissue healing—both in hard and soft tissues, including muscles, ligaments, and even bones. It increases oxygenation of tissues and allows injured or damaged cells to absorb photons of light, which speeds healing. Laser therapy can be helpful for acute injuries, such as strains, sprains, and shoulder injuries; repetitive-use injuries, such as carpal tunnel syndrome; traumatic injuries, and chronic issues, such as frozen shoulder and arthritis.
All of this with no dangerous side effects!
If you are suffering from shoulder or joint pain, call our office to schedule an appointment to try out laser therapy (661) 424-0400!
---

"Hi, I am Carolyn. I came to Dr. Bittle because we saw him at the Energy Fair and he had a sign that said "Are You in Pain?" and I was in pain! So I've been coming to Dr. Bittle for about a month and a half now and I've had wonderful results, which I did not expect because my experiences have shown me that it usually takes about three months to feel results of any kind with physical activity. I'm very pleased, I've been experiencing a lot less pain. I'm also building more muscle, feeling stronger, standing up straighter.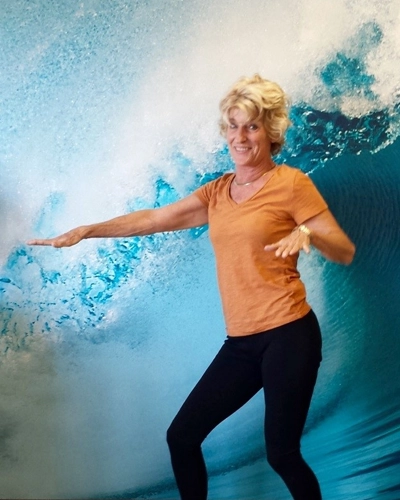 My stomach feels flat now, which is really nice. I feel better standing up. I've given up medications and pills. I envisioned the laser breaking down any pain in my hip and bringing circulation to the area. It feels very positive. It's worked very well to relieve me of the intense pain my hip has been suffering from. I was experiencing a lot of pain for over eight months and now I don't have to even do the laser anymore because I feel great!"
- Carolyn S.
---
Laser therapy is a drug free, pain free, safe, and effective way to relieve hip pain. The laser reduces inflammation and promotes blood flow to enhance the healing process. Using the laser directly on the hips, lower back, and sciatica stimulates blood flow and decreases nerve and joint pain. Dr. Ron Bittle, Chiropractor in Santa Clarita, uses this therapy along with chiropractic adjustments to reduce inflammation, pain, and pressure in the hips.
---

"OMG, I can't believe how fabulous the laser treatment was!! The muscles on the left of my lower back were in such spasms that I could hardly walk.  After the treatment, no pain!! I felt great last night and slept like a baby.  This morning my thighs and knees hurt from the workout yesterday, but the lower back felt perfect!! I'm telling everyone about this miracle treatment."
- Lynn L.
---

"Since 2007, Dr. Ron and his kind, sincere, understanding and professional staff have literally changed our family's life! His top-notch, expert care and advice have helped our family immensely. You don't see a doctor for over 7 years if they aren't completely awesome.
Over the years, we've been to several chiropractors in SCV, won't mention names, but let me just say, Dr Ron Bittle is the simply heads above the rest! His approach is low-key and subtle, but he does something very odd . . . he listens to his patients and has a great capacity for empathy. Even when openly criticized here on Yelp, Dr. Ron has maintained a positive attitude and high degree of integrity & grace.
Above all else, we are so very thankful for Dr. Ron's comprehensive, caring approach to our family's musculo-skeletal issues! Personally, I was a complete mess before my first appointment with Dr. Ron! A combination of old sports injuries and issues associated with my diabetes (adhesive capsulitis) and general lack of flexibility were among my many problems. Dr. Ron thoroughly examined me; something most other chiropractors would never dream of doing. He graciously took the time to review my x-rays and discuss my issues. Then, Dr Ron offered suggestions, listed my options, developed a plan, reviewed my lifestyle and other circumstances keeping me from leading the kind of active life that I wanted to live.
As far as insurance claims, we've changed insurance company's TWICE and everything went smoothly with Dr. Ron's invoices. Billing has never been a problem for us. On occasions, credits and adjustments to our bill have been clear, concise and extremely fare and timely. How on earth anyone in the Santa Clarita Valley can find Dr. Ron Bittle anything less than honest, genuine, thorough, up-front and fare in his practice and billing is beyond me. Our experience is and has been first rate.
Our family considers Dr. Ron Bittle one of the most professional & skilled chiropractors we've ever been too. We feel lucky to have such an awesome Chiropractor here in The SCV! He's helped our family (and undoubtedly hundreds of others in Santa Clarita) attain a level of overall wellness, fitness and flexibility.
Frequently, Dr Ron goes above & beyond by suggesting personal physical training regiments and customized exercises designed to help our conditions and maximize strength, fitness and flexibility. He's even designed stretches and exercises that have helped me improve my GOLF SWING for gosh sakes! LOL! He often forwards literature, current research & reading materials to help us understand the nature and importance of posture, training, stretching, yoga, nutrition, positive thinking and other things to improve overall physical condition. The other impressive thing is that, HE walks the walk. Dr Ron and his family lead an impressive, healthy lifestyle. He trains, surfs, works out regularly, maintains healthy diet and leads by example. We consider him a health & wellness mentor.
I can honestly say that Dr Ron Bittle has influenced our family greatly in every aspect of diet, exercise, lifestyle, fitness, wellness & stress management. He & his friendly, professional staff are committed to the very highest level of service while creating a happy, caring, family-like environment with their practice.
I could write a book describing everything Dr Ron Bittle has done for our family over the years. (and maybe I just did. LOL!) If you are looking for a superb chiropractic team, look no further. Dr. Ron Bittle and The Santa Clarita Chiropractor are awesome! (period)"
- Mark E.
---

"Since moving to the Santa Clarita Valley in 2012, I had a hard time finding a Chiropractor I trusted. Well a couple if years ago I got lucky and wandered in to Peak Performance. Since then Dr Ron has fixed me up several times.
I have a crazy work schedule and they are always accommodating.
Clean Clean office. Staff us on it. Give them a try."
- John B.
---

"The best chiropractic care! I've been coming to Dr. Ron for years now and he's helped me with lower back injuries and pain so I can continue running marathons! The best!"
- Vanessa B.
---

"I met Dr. Ron and Jessea while I was working out at LA Fitness. I saw them demonstrating to a small crowd what Dr. Ron does and the explanation behind his adjustments. I approached him and it changed my life ever since.
I've been a healthcare professional for the last 5 years. To deliver excellent care and provide patient satisfaction, I have to mentally and PHYSICALLY dedicate myself towards my patients and their loved ones. Over the years of pulling, lifting, standing, walking, reaching, carrying and stooping over charts and computer placed a great deal of stress over my lower back, shoulders, and neck. I asked one of my colleagues, who did see a chiropractor when she got into an accident, how she liked it and she stated that it helped a lot. Of course, when I saw Dr. Ron and Jessea at LA Fitness, I took that as a sign.
Dr. Ron walked me through the physical exams, the x-ray results, and the overall plan for me. In addition to the adjustments, Dr. Ron advised me to continue my stretches at home and, of course, eat a balanced diet. I was seeing Dr. Ron 3 times a week for 3 months and it was a grueling, yet satisfying, ordeal. Now, I'm completely 100% pain-free and still see Dr. Ron for maintenance on a weekly basis. Dr. Ron helped me understand my body: why it hurts, how long it will take to heal, proper postures, etc. It's a dedication in itself to persevere and continue to seek assistance. For any sickness and diseases in the world, without proper maintenance (may it be taking medications or eating right), the problem with return. I'm very appreciative or Dr. Ron's dedication, passion, sincerity, and professionalism. I am also very grateful of the wonderful staff: Jessea, Alex, and Paxton. They make you feel comfortable, very concerned of your well-being and part of the family.
Thank you sooooo much!"
- Cynthia
---

"Reasons for seeking Dr. Ron's care: On October 4th, 2011 I woke up and went to get out of my bed. I found that my back was in excruciating pain. I could barely move. I almost literally had to crawl out of my bed. This was on Saturday. Saturday and Sunday, just to move was so painful, 3especially when I went to sit down, stand up, or lie on the bed. For two nights I could not sleep due to the intense pain I was in. On Monday morning, I went to Dr. Ron's office to seek relief. He took an x-ray. The next day I went to his office to begin treatment. First he showed me the results of my x-ray and it showed that my lower two discs of my spine were almost touching. And actually when I went to sit, stand, or lie down they were actually touching. This is why I was in such intense pain. I was also experiencing pain in my shoulders, neck, and left leg.
Results: In approximately one week, the pain had substantially subsided due to Dr. Ron's treatments. It has now been almost 3 months. I no longer have any pain in my lower back. Or in my left leg or shoulders. It has been an incredible discovery due to his treatments.
Other results: Since beginning the adjustments I find myself sleeping much better, I am not as stressed as before, I would strongly recommend to anyone to see Dr. Ron if you are having any of these kinds of problems."
- Alexander
---

"Dear Dr. Ron,
Since you are evaluating me today I thought it wise to provide you a statement of personal progress. The "Before" and "after" format may seem more like a testimonial than an evaluation but so be it.
When we first met these conditions obtained:
I was able to turn my head only about 15-20 degrees in either direction.
I needed a cane or some other sort of device to get out of a chair or bed.
It took a minute or two to get my balance after standing- sometimes longer.
I had chronic aches in my shoulders, arms, neck and lower back.
I had frequent, sharp but fleeting pain in the left quadrant of my head.
Late most evenings I had severe headaches causing me to turn to my second Aleve of the day.
My lower back was stiff causing some difficulty walking and occasionally resulting in mild vertigo.
After about fifteen sessions my wife and I embarked on a car trip of some 4,000 miles. The improvement in all of the facets listed above made for a far more enjoyable trip than would have been possible earlier.
Since Reengaging in tri-weekly adjustments I can truthfully report the following:
I now have near 90 degree mobility in my neck.
The severe headaches have largely disappeared.
Shoulder, neck, arms, and back pain have lessened considerable-evident only after prolonged sitting, driving, or extended work at a computer.
The stiffness in the back again has reduced considerably and standing, walking and/or vertigo issues have disappeared.
I no longer need pain medication on a regular basis and frequency of taking Aleve has been reduced to perhaps once every ten days or less.
The sharp but fleeting pain in the left quadrant of my head continues but less frequently.
What I think I need to continue to work on:
The neck mobility- exercises seem to be helping
Posture- particularly shoulders back when walking, sitting, and prolonged standing. Since I will be in a classroom for six hours on Tuesday and three hours on Thursday. I should be able to give this a good test.
I do sleep on my stomach occasionally- and pay a price for it. I am trying to avoid that and getting better.
I hope the foregoing helps,"
- Henry S.
---

"I had stiffness in my left hip for as long as I could remember. I attributed it to not stretching before taking my daily walks. Gradually, over time, the stiffness became excruciating pain and now it was in both hips. I was beginning to withdraw from friends and family. Going to work became a nightmare as I stand on my feet all day. Often times, just walking a short distance caused me to feel a twisting sensation in my hips and legs. Still, I continued my daily walks thinking I could work through the pain. Several months later, I realized this wasn't going to improve on its own and I sought the help of Dr. Ron. With a Mediterranean cruise planned just 2 ½ months from my first visit with Dr. Ron, I was determined and committed to find relief and to be able to take the planned cruise. Now, after 4months of regular adjustments and doing the stretching exercises given to me by Dr. Ron, I am well on my way to recovery. I am able to work a full day, standing on my feet, with little discomfort. I no longer experience the twisting feeling and my pain has decreased dramatically. I've even begun a regular walking routine again. I am once again making plans with friends and family. Thanks to Dr. Ron, I can now see the light at the end of the tunnel and was even able to take cruise, something I did not think was going to be possible. Dr. Ron is as determined as I am to alleviating my pain. He is always there to answer any questions I may have. Dr. Ron and his team are always positive and upbeat. This office is run extremely efficiently and professionally. The atmosphere is bright and cheerful. Every visit to Dr. Ron's office has been a positive experience for me."
- Carol O.
---

"During college I had to hang off a second-story roof and drop to the ground. (The ladder had fallen over, and no one was around to help.) That fall messed up my left leg pretty badly. And we won't even talk about the damage priests and nuns did in Catholic elementary school.
Fast-forward several decades. While sitting at a red light, I was rear-ended by a huge Cadillac going at least forty miles an hour. The back of my head took out the rear window of the truck cab. From that point on, all I could do was sit in a reclining chair and moan. Nothing the orthopedist did helped, but the Ventura jury didn't think I was hurt badly. (They were very, very wrong.)
One day, waiting for my car to be fixed, I saw a flier advertising a free chiropractic check-up if you donated disposable diapers. Sounded like a fair trade to me. Thank goodness I brought in those diapers – Dr. Ron is a miracle worker with magic hands.
My MD diagnosed my left in step with tendonitis, gave me "super aspirin" (her words) and the admonition that if it didn't help, she'd send me to the podiatrist. Every step was agony – I couldn't put any weight on my left foot. But after a few short weeks working with Dr. Ron, my instep pain disappeared. Soon after, I realized whenever I moved my body, things didn't hurt anymore.
I could move my neck and back without pain or stiffness, and my head swiveled left and right like it hadn't since I was a teenager. Body movement without pain has given me a new lease on life. It's a crime my medical insurance only pays pennies for chiropractic care – this is "the best money I've ever spent".
Every time I walk into the office, I'm welcomed by smiles. Dr. Ron and the staff create a wonderful, healing atmosphere. After treatment, I walk out feeling like The Rubber band Man – I can bend any way I want with no pain at all. I never imagined a pain-free life, and now I have it! Thank you, thank you, thank you, Dr. Ron!"
- Jack A.
---

"I came into Dr. Bittle's office to seek care after being in a car accident. Little did I know he would be able to help get rid of a long term problem I've been dealing with my headaches. After a few visits, my body felt progress; furthermore, I noticed my headaches became less frequent. Dr. Bittle always asked me about my headaches when I came into the office, I would always respond with "I can't remember the last time I had to take Tylenol." My experiences with my treatments were truly amazing. I have nothing but nice things to say about them. From Dr. Bittle's help to the friendly smiles when you walk into the office from Jessea and Jen, I know I made the right choice. Thank you so much!"
- Judy F.
---
"I have been coming to Dr. Ron for low back pain and now I am completely pain free. One day my daughter woke up with an ear infection and I brought her to see Dr. Ron. He adjusted her neck two days in a row and recommended she take two drops of oil of oregano twice a day to fight off her infection.  I was shocked by the second day she was completely pain free.  I am so happy I choose Dr. Ron's office because other chiropractors that I have been to never informed me of how important it is to get kids adjusted. My goal is to bring all three of my children in once a month to make sure they are strong and healthy. Thank you Dr. Ron for all of your help!"
- Devin
---

"I came almost half way around the world to see Dr. Ron whom my best friend highly recommended. There are many chiropractors back home, but I was afraid they might break my bones since I have Osteopenia. After my retirement fifteen years ago, my posture has gotten worse and worse. Last January, I developed pain in my right leg. Doctors in my country recommended that I should have back surgery. I wanted to avoid this. After five weeks of participating in daily chiropractic care plan supervised by Dr. Ron, my leg pain was gone. My hips became even so I could walk better. Dr. Ron advised me to always have "Conscious Awareness." My posture has improved a lot because of Dr. Ron's patience and attention to teach proper exercises for me. His assistants were also very helpful and cheerful. I now can go home feeling and looking wonderfully different. The experience I had with Dr. Ron will be a life-time memory. Aloha and Mahalo."
- Lada S. – Bangkok, Thailand
---

"For several years I have suffered from a constant ache in my right shoulder. When I stretched my right arm I would feel comfortable grinding sensation and occasionally hear a loud popping sound. On a separate topic, I was also diagnosed with a heart condition called Supraventricular Tachycardia. I would have random episodes of a rapid heart rate every few weeks or days that would cause me to feel very weak, dizzy and would feel a pounding pulse that could be seen vibrating through my shirt. After visiting with Dr. Ron for just a few weeks, I not only felt my shoulder heal (the ache decreased and the grinding was more subtle), but I realized that since my first visit I hadn't experienced a single heart related episode. I felt stronger! It was then that Dr. Ron taught me that there are nerves within the neck and shoulder where I was experiencing pain that directly connect to the heart. As a result, by adjusting my neck and shoulder, the nerves relaxed and my heart condition subsided. Dr. Ron may not admit it, but he's a miracle worker! This is the strongest and healthiest I have felt in a long time."
- Michael H.
OFFICE HOURS
BY APPOINTMENT ONLY
Staff is available to schedule you for an appointment 8:00am - 6:00pm, Monday - Friday.
---
Monday
9:00am - 11:30am
2:30pm - 6:00pm
---
Tuesday
Appointment Only
---
Wednesday
9:00am - 11:30am
2:30pm - 6:00pm
---
Thursday
2:30pm - 6:00pm
---
Friday
Appointment Only
---
Saturday & Sunday
Closed